This is in continuation of old Casparcg Forum topic.
Old Forum link
Old Forum Pdf of this Topic
Let us discuss about the client here. Client can be downloaded below.
Note :- This post has been updated. Last update 26 July 2020
Client software link http://bit.ly/2z5xXae
Overall look of this client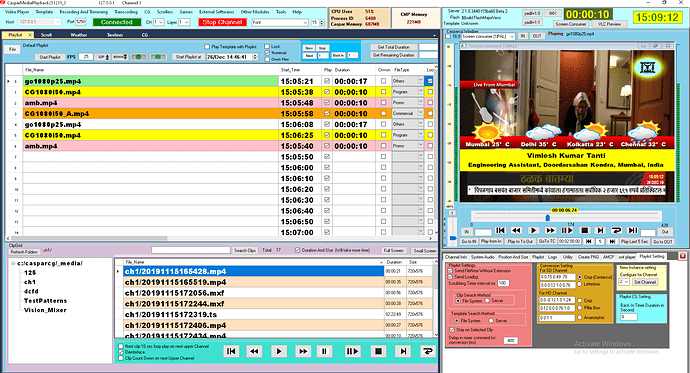 What is new?
26.07.20
Transcode wih logo and scroll in trimmer and transcoder module.
25.07.2020
Audio utility has been added in stream player module.
Alpha video with codec qtrle doenn't import in adobe. Added another codec prores_ks yuv444p10le which imports in adobe good.
11.07.2020
1."Virtual-audio-capturer" will appear in dshow audio evice. It is useful for taking YouTube or Facebook live. 'Region of Interest' also can be set.
Requirement to run this client
Windows 10 64bit