We're happy to announce the first release of SuperConductor — our internal project created to explore new ideas around playout.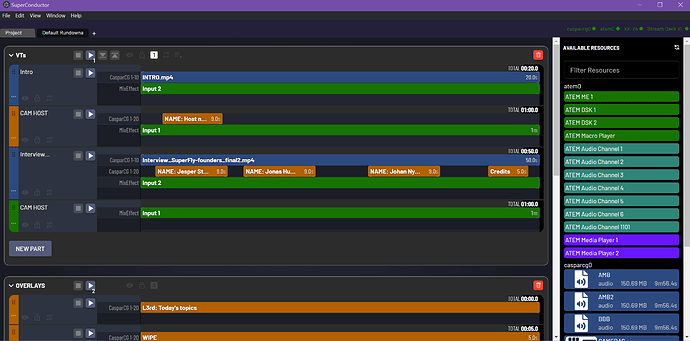 SuperConductor is a playout client for Windows/Linux/macOS that will let you control CasparCG Server, BMD ATEMs, OBS Studio, vMix, and more.
Under the hood SuperConductor is powered by the same playout backend as the Sofie Automation system, with timeline-based control of multiple devices.
Edit Timeline
Drag objects onto the timeline, edit them and play them out instantly!
Stream Deck and X-keys Support
Assign keys on Stream Deck or X-keys to playout actions.
More info in the readme file in the SuperConductor repository on GitHub.
We hope you will join us in adding features and capabilities!
  /Your friends at SuperFly.tv