Hii!
I'am new to HTML and Caspar CG
I want to run my HTML code Inside Caspar and change the text in Caspar…
I've watched nearly all of the tutorials on Youtube and tried to find information on the forums…
So what do I need to do to change my text inside Caspar?
How do I "link" f0 to my code?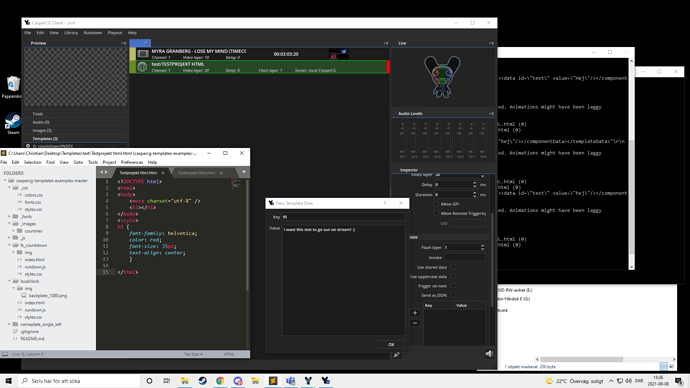 TIA!
//Krille