Hi there,
We use caspar on a number different projects and are often changing the media and template paths in the config file. We have recently updated caspar to v2.3.1-lts-stable.
We have come across an issue where when we run the CLS command it is returning files names from the previous media folder location. They fail to play when we attempt to play them.
For example we have two folders with 1 image in each:
Project_1\a.png
Project_2\b.png

We have caspar looking at the media folder Project_1. We run CLS and only a.png is returned.
We then stop caspar and the media scanner and change the media path to be Project_2. We run CLS again and both a.png and b.png are returned.
a.png fails to play as it is not in the active media folder and b.png plays correctly.
To solve this I have deleted the folders highlighted and restarted caspar and the media scanner, then CLS returns only the media that is in the active media folder. but we are having to do this each time we change the media folder.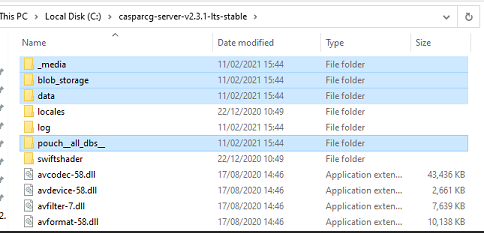 I have not spotted anything abnormal in the logs. Has anyone else experienced this and/or knows how to resolve? Please let me know if I can provide any more information.
Thanks,
Jon