Hey guys,
I cant figure out, why remote triggering isn´t working. I want to use Caspar CG with Companion. Can someone help me?
Here is my setup:
Caspar Server v. 2.3.2 (IP-Adress: 10.88.2.3)
Caspar Client v.2.2.0 (Local on Server)
Companion v. 2.4.2 (IP-Adress: 10.88.2.1)
Local network with subnetting but both PCs in the same subnet.
Client-Setup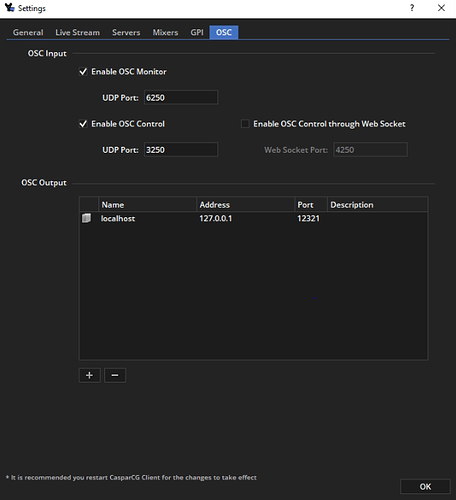 Companion-Setup



Thank you, guys!
Regards,
Fredo