Hi! We have some 'legacy' systems that still use Casparcg 2.0.7, and the other day it was unable to start on a machine with Windows 11. We blamed it on a corrupt Windows or similar and moved on.
Today tha same happened with a Windows 10 that was fine some days ago. Probably a Windows Update thing.
Event viewer complains about ntdll.dll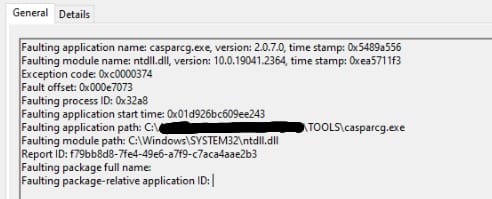 2.3.x versions open no problem. We're working on updating everything.
Any ideas how to fix it for now?
Thanks!